Mission and vision
We work with grant partners worldwide to identify where our resources and expertise will be most effective in driving transformational change that helps create a low-carbon, prosperous, healthy, safe and fair society.
Our vision is an equitable society in which global temperature rises do not exceed 1.5°C.
Our impact
We are proud to be a part of a community committed to halting climate change and reducing inequality.
We will continue to work in collaboration with partners, peers and leaders to achieve our mission.
Our impact
How we work
We take a proactive approach to grant-making and work with our partners to achieve their goals.
We execute our strategy by identifying potential grant partners through our own deep research and engage with them to understand how we might be of mutual support.
Our process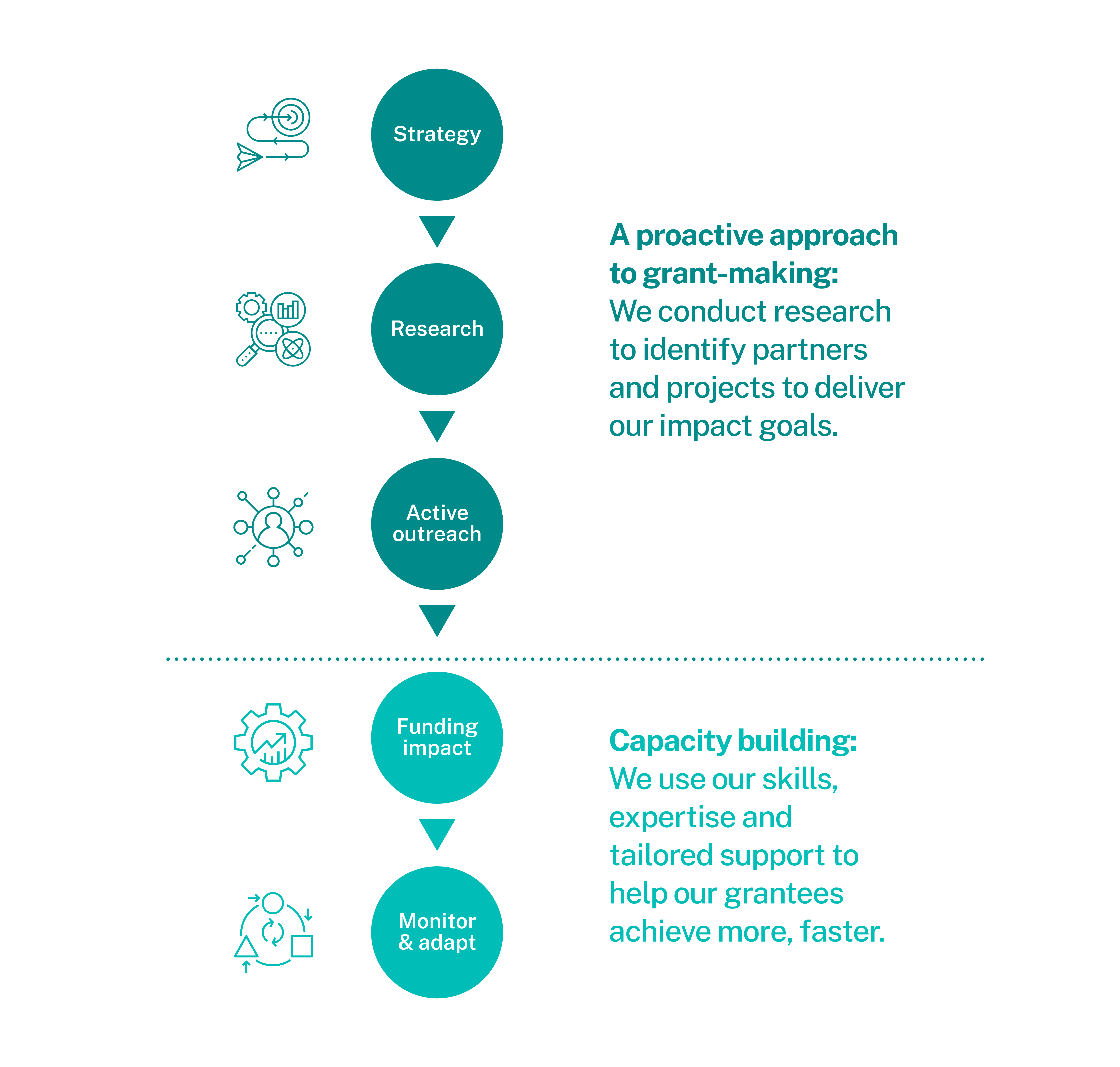 Who we are
The Foundation Team, led by the Director, executes the mission through strategic, proactive grant-making, research and programmes.
The Generation Foundation's Board of Trustees is responsible for the governance and strategic direction of the Foundation in partnership with the Foundation Team.
Our team
How to work with us
We do not accept unsolicited applications for funding.
We are, however, always open to expanding our network and hearing from others working towards a sustainable economy. Please get in touch but note that as a small team we are unable to respond to every query.
Contact us